Our Story and Mission
Zahra Rosewater Company, a leading grower, distiller and exporter of Damascene roses is based in Kerman, Iran. It was founded in 1978 by Homayoun Sanati and his wife Shahindokht Sarlati. Pioneering the cultivation of Damascene roses on the slopes of Lalehzar Mountains in the dry highlands of Kerman, the company is Iran's first supplier of organically produced rosewater, rose oil, dried roses and a number of other herbal and floral products for the growing needs of the cosmetics and food industry.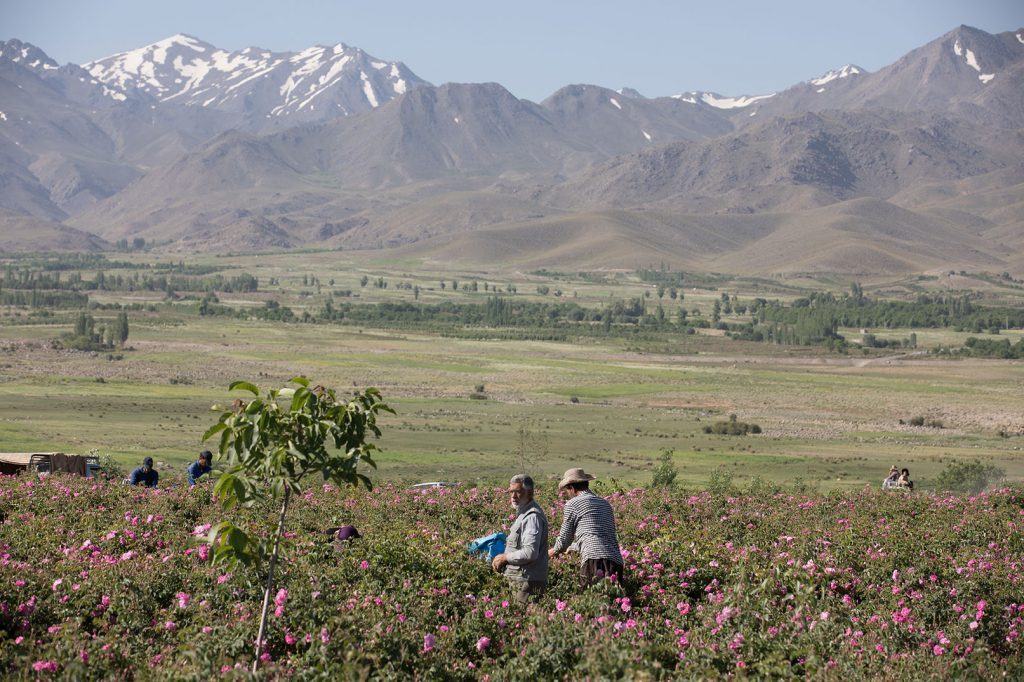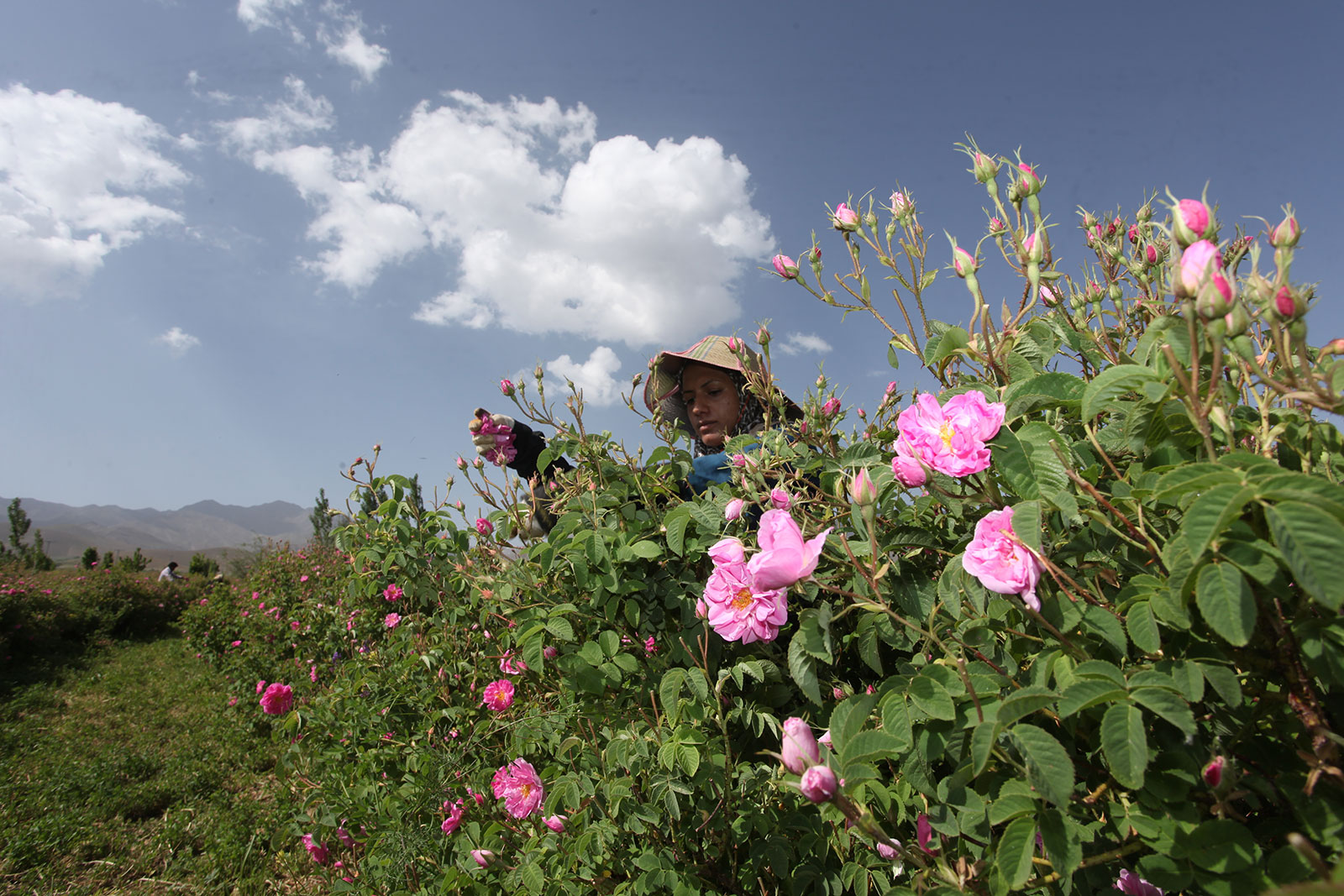 Zahra Rosewater Company is the processing and marketing arm of a semi cooperative comprising several hundred rose farmers. The company has been acting responsibly and ethically by offering educational support and monetary assistance to conventional farmers for converting their farms into organic farms in a deprived region where growing poppies was prevalent and the main source of income.
The company takes great pride in offering customers ingredients that are natural, organic and of ethical trade origin. Apart from fostering sustainable trading relationship based on trust and transparency and equity through the whole supply chain, the company contributes to the welfare of the wider community by supporting different health, eduation and infrastructure projects in the region and through the "Sanati Foundation", a charity devoted to the promotion of social, educational and cultural development. The Foundation is the major shareholder (51%) of Zahra Rosewter Co. The non-profit organisation with a core focus on orphanages and homes for destitute and neglegted childern seeks to provide care, eduaction, life skills and livelihood opportunities to over 250 childern.