Organic Certification
Zahra Rosewater Co. takes great pride in being Iran's first ever company to receive an organic certification from a leading certification organization for organic food and farming (from the British Soil Association in 1999). Since November 2018, our company can claim official recognition of its quality standards having received organic certification from France's Ecocert, one of the world most-renowned inspection and certification bodies, specialized in the certification of organic agricultural products. Our annually inspected rose farms and rose products currently bear Ecocert's seal of approval.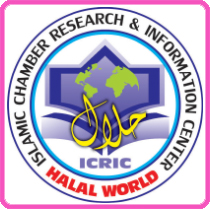 All our herbal and floral products are Halal certified by the Islamic Chamber Research & Information Center (ICRIC). The certified status of these products provides assurance that every ingredient used in these products come from Halal origin.
As the first organic cosmetics and food ingredients manufacturer, Zahra Rosewater Co. was awarded the Ethical Trade Standards Certification by the Soil Association in 2013. These standards ensure fair and equitable trading and employment with social and environmental practices within the organic production chain.